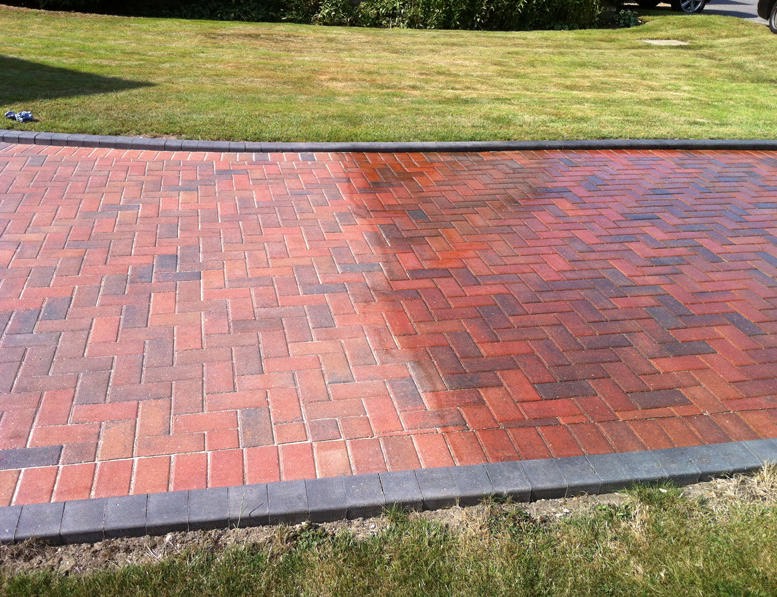 As a homeowner you know how important it is to maintain your property. Driveway maintenance and sealing are among those chores that if not kept up with can lead to a costly driveway replacement. Your faithful Victoria handyman can help with this. The results of some road studies show that a dollar spent in maintenance will prevent spending $6 to $14 on reconstruction.  Asphalt repair for a road or a driveway is the same thing, just scaled down, so those dollar amounts apply to you, too!
If you have a driveway or patio and you haven't sealed it for a few years, it's probably time to do it again. Spring through summer is typically the best time to seal your driveway or patio. Water can get into unsealed asphalt and expand as it freezes, causing cracks and potholes in the asphalt or concrete. In addition, frost in the underlying soil can heave it and cause cracks. Concrete driveways or patios aren't nearly as vulnerable to this but even they can benefit from sealing every five years or so (also concrete can be vulnerable to staining if not sealed).
Summer's UV rays fade your blacktop, and especially red pavers, and damage the surface. It's also the perfect time to clean, repair, and reseal.  
We'll power wash your driveway prior to resealing. The sealer needs that so it will actually bond properly. Also, we'll remove oil stains for the same reason. And last among prep work, cracks in the concrete or asphalt need filling. 
Sealing is messy work, so we'll rope off the work area so pedestrians won't walk on it until it cures. You don't need kids tracking sealer into the living room, do you?
Whether you have asphalt, concrete, or upscale brick pavers, they all need sealing, and they all need different procedures and products to do the job. 
Absolution Handyman Services  -  serving  Downtown Victoria, James Bay, Fairfield, Oak Bay, and Uplands