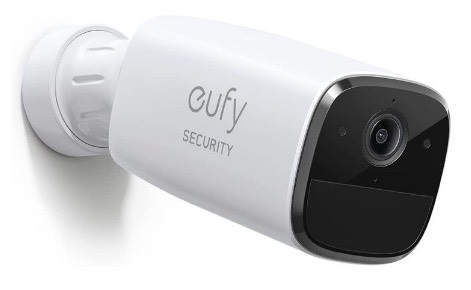 Do you need to capture footage or see what's happening from afar?
Are you needing some security work done? Your faithful Victoria handyman can do that for you.
Installing security cameras at key points on your property, like entrances and garages, is a great idea. A doorbell video camera is an affordable way to capture footage of anyone who comes to your front door – whether that's the mailman, a friend visiting, or someone trying to steal Amazon packages from your doorstep. 
Security cameras are helpful to not only capture footage – which can make all the difference in catching a burglar if a theft is committed – but are also useful to keep an eye on your property from afar. And, of course, security cameras also act as a deterrent to would-be criminals.
You can monitor your Victoria home from anywhere in the world in real time. Video is stored for later perusal at your leisure (which must be false time, as opposed to real time). Run it all from your phone or pad or laptop (or even a normal computer). 
Some security cameras also act a security lights, useful when you're coming home late at night. And some have infra-red night vision.
You can have up to sixteen cameras on a system, but most people do fine with just four.
Some home insurance policies even give a substantial discount for having a security system, so it pays for itself over a few years.
Absolution Handyman Services  -  serving  Downtown Victoria, James Bay, Fairfield, Oak Bay, and Uplands